PLUS-ING Your Hot Tub Experience
The Home of Getting More out of Your Hot Tub
Dive into a world of relaxation and rejuvenation with my comprehensive website dedicated to everything hot tub-related. Whether you're a seasoned hot tub enthusiast or a newbie looking to make the most of your hydrotherapy haven, Swim N Soak has you covered.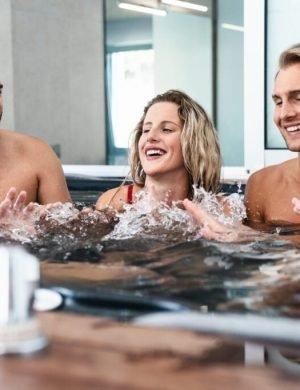 Discover the secrets to crystal-clear, inviting hot tub water that's a pleasure to soak in. Our expertly crafted articles offer step-by-step guides on maintaining the perfect water balance, sanitization techniques, and tackling common water-related challenges. Say goodbye to cloudy water and hello to a luxurious spa experience every time.
Uncover a treasure trove of invaluable insights and tips to enhance your hot tub journey. From energy-saving techniques to maximizing relaxation benefits, this blog is your go-to source for making the most of your hot tub investment.
Elevate your hot tub experience with our carefully curated accessory store. Browse through a selection of high-quality add-ons, from cozy robes and aromatic crystals to innovative water care products. Transform your hot tub into a personal oasis tailored to your preferences.
I continuously expand my collection of YouTube videos. Be on the lookout for insightful hot tub tips, the illuminating Accessory Spotlight series, and, scheduled for release in 2024, the Swim n Soak Hot Tub Water Academy.
Greetings! I am thrilled to introduce myself as a member of a family-owned haven for pool and hot tub enthusiasts nestled in the heart of Rochester, NY.
Through my years at Clover, it has become evident that customers deserve more than just products – they deserve knowledge, empowerment, and a space to foster their passion for hot tub leisure.