Bullfrog X Series Hot Tubs
Modeled after the popular  A series hot tubs. The X series hot tubs are built on the same primary platform as their revolutionary A hot tubs. With the X series, Bullfrog took a more traditional approach with standard plumbing rather than customizable jetpacks, which Bullfrog calls Affordable Quality
The Bullfrog X Series hot tubs use many of the same parts and components as the A series hot tubs. Even the shell molds are the same. The major difference is the more traditional plumbing with every jet plumbed separately back to the pump.
Bullfrog A Series Plumbing
Bullfrog X series Plumbing
All Bullfrog X Spas are built on a patented EnduraFrame™ support structure, a sturdy molded ABS plastic spa frame. No wood or metal it will never Rot or Corrode Away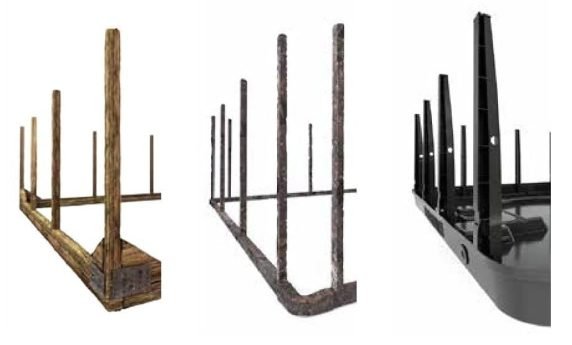 All of our Bullfrog hot tubs come with Wellspring Ozone, and the Wellspring circulation pump for clearer cleaner water. 
The WellSpring™ Ozone Purifier System features corona discharge electrode technology that creates ozone which increases the purifying oxidation potential of your spa's own water. Keep your spa clean and significantly reduce the amount of sanitizing chemicals needed.
Wellspring™ Dedicated Filtration Pump is a quiet, vibration-free, circulation pump that is more than eight times as effective as standard filtration pumps. Your spa will filter better, while consuming up to 60% less operating energy, saving you money.
Frog @ease automatic chlorine system for easy water care.
 The FROG® @ease® system, designed specifically for your Bullfrog Spa, utilizes SmartChlor® technology to provide a self-regulating water care experience that is easier than ever. Enjoy clearer, cleaner, softer, and much easier-to-maintain water than traditional di-chlor or bromine systems.
Subscribe and Stay Up to Date!
Keep on Swimming N Soaking!