Located in a state-of-the-art facility in St. Jerome, Quebec, InnovaSpa is a subsidiary of Innovaplas – a manufacturing leader of rotationally molded polyethylene pool steps and ladders for over a decade.  Success led to expansion and the acquisition of Lumi-O International in 2008. InnovaSpa was created to continue, expand and improve this program and to add design innovation to the spa industry.  Today, InnovaSpa is considered a top manufacturer of high-quality, well-engineered hot tubs with common-sense features. 
Innovaspa has different spa models that address consumer preferences based on individual lifestyles.
They have a spa for you if you love the simplicity and open spaces. If you're looking for togetherness with family and/or friends, Innovaspa can accommodate you. If there's a need for intense massage, Innovaspa has just enough power, and if you prefer togetherness in a "sit back and relax" environment, they have that spa too.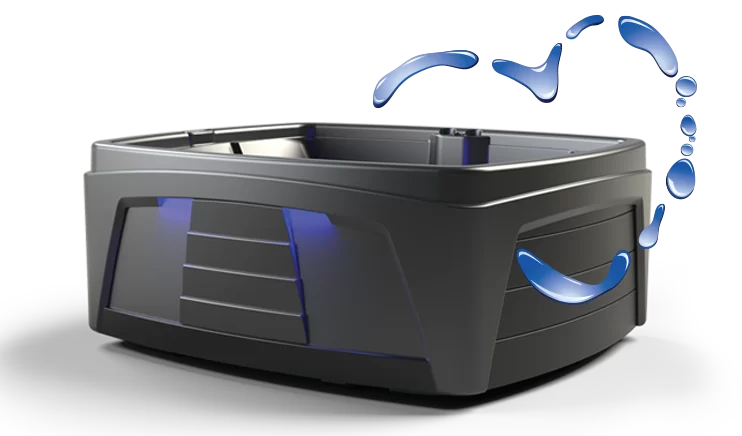 100% Serviceable
Wide removable dual-access panels on all four sides of the spa
Easy removable & reusable insulation
No hassle Installation
Minimal site preparation
Sits on any level and solid surface
No Electrician is required for 120V installation
Plugs directly into the wall
Hand Recesses
Has integrated carrying handles in the mold on each side of the spa
Easily transportable by two people
Air Control Valve
Easy-to-use air control valve, which increases the power of the jets inside the spa
LED Exterior Corner Lighting
Equipped with color-changing LED corner lights
Have access to a selection of colors and rhythms
Triangulation Massage
Each jet gap is different from top to bottom and bottom to top, providing a unique massage experience at every seat
20 Adjustable Stainless Steel jets: 2 for neck massage and 2 for foot massage
Easy Access Drain Valve
Easily connect your garden hose to the external valve for an easy water change.
Subscribe and Stay Up to Date!
Keep on Swimming N Soaking!